WATANABE GOSANDO CO., LTD.

Watanabe Gosando is a flexo plate maker that was established in 1890. Flexography is still far from widespread in Japan, although with growing environmental awareness in recent years and improvements in printing technology, it is gradually starting to penetrate the Japanese market.
Our company is a pioneer amongst Japanese flexo plate makers, offering our clients "Made in Japan" high quality flexo plates.
We also create packaging design. Please feel free to consult about anything relating to product development in the Japanese market, or packaging design with a distinctly Japanese feel geared for overseas markets.
We would be delighted to partner with you for your business in Japan.
Please direct all enquiries to our company via contact form below.
MANAGEMENT PHILOSOPHY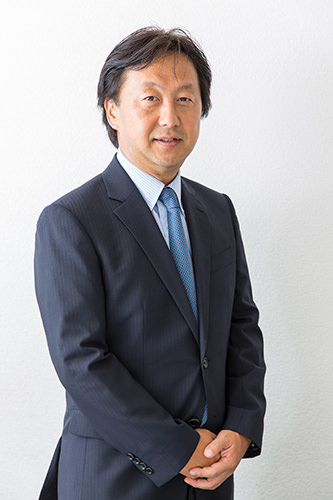 We shall create quality products that are highly rated by our clients, while contributing to society through our company's business.
All employees shall possess strong ethical and moral values, will make an active effort to develop their self-potential, and thereby lead a happy social existence.
Watanabe Gosando, since its establishment over 130 years ago in 1890, has endeavored to uphold its three main principles of devotion, technology, and trust.
Our company launched itself in an era when printing was done by hand using wood blocks. Our adherence to traditions and the thinking behind our actions were nurtured and developed one step at a time. It is these very things which became the foundation of our company, and which still remain firmly intact today.
Furthermore, we were quick to respond to the digital age, and with people's growing awareness of both the natural environment and their living conditions, we promptly turned our attention to "flexography" in response to the rapidly changing needs of clients. We have pioneered "flexography" by developing our own unique system and have demonstrated our company's "adaptability" through our long-term performance results.
Nothing will give us greater pleasure than to continue to serve our clients through business, the basic point of contact between people, from where we will continue to nurture trust, cultivate devotion, and hone our technologies even further.
Managing Director
Akira Miyata
NEWS RELEASE
December 21, 2020
Watanabe Gosando moved its Tokyo office to Sumitomo Shintomi Building 1F, 2-14-4 Shintomi, Chuo-ku, Tokyo 104-0041, Japan.
Tel : 03-6262-8031 Fax : 03-6262-8032
COMPANY PROFILE
Trade Name: Watanabe Gosando Co., Ltd.
Founded: June, 1890
Established : May, 1959
Managing Director: Akira Miyata
Paid-in Capital: 10,000,000 Yen
Employees: 50
Head office/factory
1-8-14 Ikue, Asahi-ku, Osaka City, Osaka 535-0004, Japan.
Tel : 06-6923-2300
Fax : 06-6923-2301
Tokyo office
Sumitomo Shintomi Building 1F, 2-14-4 Shintomi, Chuo-ku, Tokyo 104-0041, Japan.
Tel : 03-6262-8031
Fax : 03-6262-8032
CONTACT FORM